From our humble beginnings in 2012, our hands-on approach has transformed our small screen printing shop into a full-service hub for product customization. We're happy to offer you the high-quality curation, creativity, project management, and budget stewardship that has made the difference for our customers for nearly a decade.
PHOTO: Our first shop in 2013
The Continuing Story of P&R
Like many small businesses, Press & Release started in a kitchen. We built our company by rolling up our sleeves and getting our hands dirty (literally—we were always covered in ink). Through trial and error, we honed our craft, cleaned up a bit (a lot), and mastered the art of quality customer service.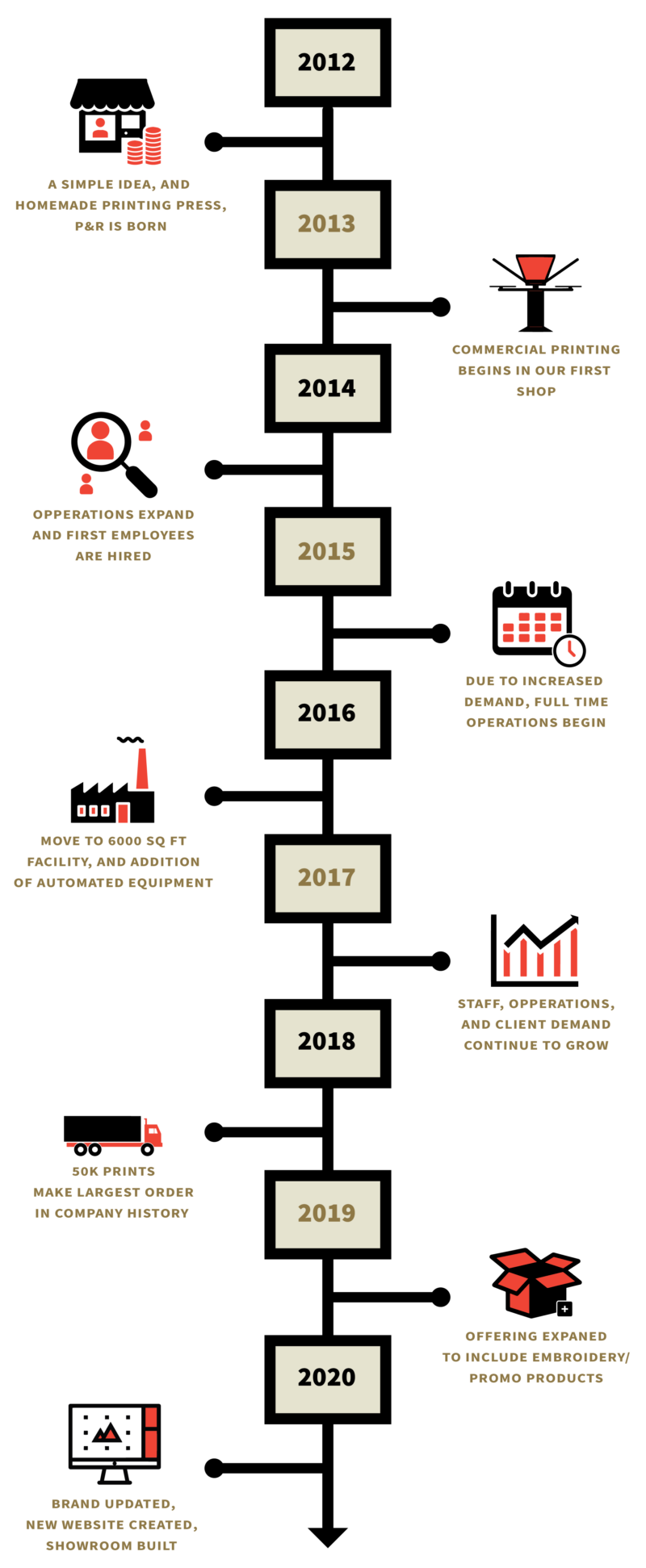 Good business starts with a genuine, sincere connection.
Use the form below or connect with us via social media.