T Shirt Printing in Norristown, PA
Press & Release Printing offers the very best in t shirt printing services in Norristown, PA. We are always looking to expand our work with small businesses, local organizations and nonprofits in the Norristown, PA area. If you're looking for more exposure for your company, t shirt printing services are a great place to start.
High Quality Custom Apparel
Press & Release Printing focuses on creating the best custom apparel and custom merch for businesses and organizations just like yours. Personalized t-shirts and other apparel are a unique way to advertise your business or organization. Many companies use these as giveaways or sell them in store or online to generate additional revenue. Do not underestimate the power custom merch and custom apparel can have on prospective clients and customers.
Norristown, PA is full of many great small businesses, local organizations, and nonprofits. It's time to make yours stand out! We make this easy with our t-shirt printing and other garment printing services. If you're not in Norristown, we also offer screen printing services throughout Montgomery County, PA, as well as t-shirt embroidery in Philadelphia. We serve all of southeast PA with a variety of t-shirt printing services, making sure the businesses and organizations we work with standout.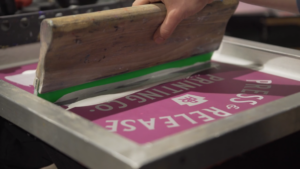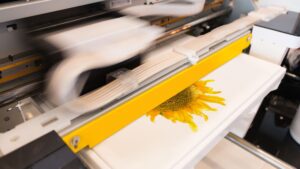 Best T Shirt Printing Company in Norristown, PA
We offer a variety of t shirt printing options for business in Norristown, PA. We also provide direct to garment printing in Philadelphia, screen printing in Montgomery County, Pa, and Bucks County. We also offer custom embroidery in Philadelphia as well. Not sure which of these services is right for you? No problem, we are here to help.
Personalized t shirts are a great way for your company or organization to gain exposure in Norristown, PA and beyond. They are an easy way to get your brand into the hands of current or prospective clients. Custom apparel and custom merch are sure to make a lasting impression, ensuring your business or brand stays top of mind for years to come.
T-shirt printing is one of the easiest and most effective ways to establish a presence for your company. Creating custom tees will essentially create walking advertisements for your company. Let all of Norristown, PA know that you're here with creative, customized tees that spread your brand and message around town.
There are many companies and organizations in Norristown, PA and they all have something great to offer. Our custom t-shirt printing services do more than help advertise for these businesses, they help customers and prospects connect with local businesses to provide support for Norristown, PA's local economy. Look into custom t-shirt printing for your business today, and make it easier for people to find you.
What Can Our Company Do For You?
T shirt printing
Screen printing
DTG printing
Embroidery
With so many t-shirt printing companies in Norristown, PA and the surrounding areas, it can be hard to choose the right one. We're dedicated to helping small businesses and organizations make smarter decisions with the merch offering. We will work with you to determine the right services that will create the most impact. We are passionate about the people we serve and know that their success is crucial to our own success. If you're looking for the very best t-shirt printing and apparel printing services in Norristown, PA get in touch with our team today. We look forward to working with you. Together we can bring your vision to life!
Good business starts with a genuine, sincere connection.
Use the form below or connect with us via social media.