At a gym, merch does more than bring in extra revenue. It motivates. It provides your members with the right gear to support their fitness journey. Quality merch helps them feel comfortable and confident. Plus, branded merch makes them feel like "part of the club" with fellow gym members.
If you do not have a merch line at your gym, you're missing out on an opportunity to bring together and support your members. And, you're missing out on another source of income. Let's elaborate on that!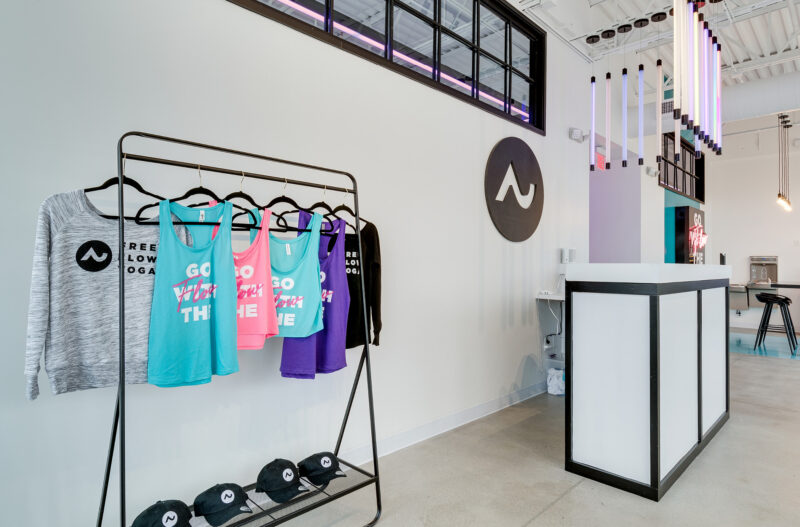 Benefits of Selling Merch
Selling merch at your fitness center is a win-win for both you and your members. We've all heard "look good, feel good," and although the saying might be cliché,  the psychology behind the cliché is sound. Researchers have identified numerous psychological changes that occur when we wear certain clothes.
For instance, the way we feel about the clothes we are wearing (and by extension, the way we feel about ourselves) has a significant impact on our motivation.
Gym members are more likely to stay on track with their fitness goals when they "look the part" and feel good about what they are wearing. By contrast, if gym-goers feel frumpy and out of place, they are more likely to retreat to their couches. By curating and providing access to a line of activewear and fitness accessories that look and feel great, you provide a much-needed service. You help your members succeed.
Where there is a need, there is also a profit. When you offer much-needed and desired products, you open the door for another stream of income. In addition to gym membership fees, you can generate ongoing revenue from product sales.
But the business benefits don't just end at sales. By selling branded promotional products, Philadelphia fitness centers also increase brand visibility. Your members will likely wear or use your gear outside of the gym, too. This means they serve as ambassadors for your brand and provide free advertisement!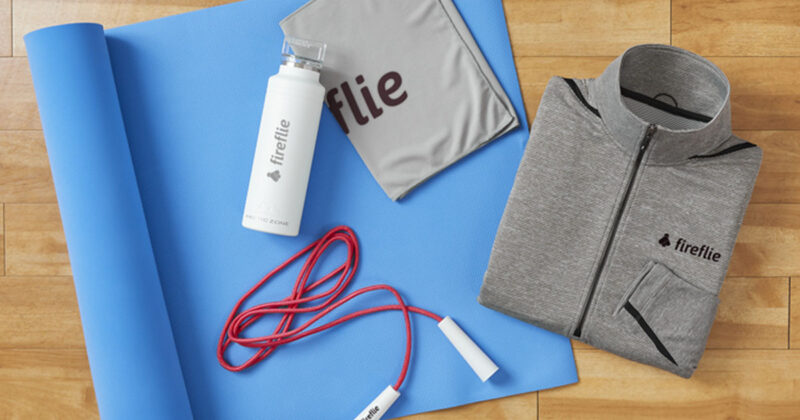 Best Merch for Gyms
Enough about the why, let's talk about the what! You must customize your merch line to your brand and your customer base. There are many great options for branded promotional products Philadelphia gyms can offer.
Best Branded Merch for Gyms
Tank Tops
T-shirts
Hoodies
Hats & Beanies
Water Bottles
Duffel and Gym Bags
Sweatbands
Lanyards
Yoga Mats
Fitness Towels
Fitness Belts
Recovery Kits
and more!
Press & Release Printing can brand and customize all of the above merchandise. All of the above merchandise can be branded and customized. You can add your logo, emblems, motivational quotes, and powerful imagery. We can also advise you on the right fabrics and blends (i.e., moisture-wicking polyester). Just remember, when it comes to fitness wear and gear, you want to offer comfortable, durable products.
Creating Your Merch Line for Your Gym
To get started, you'll first want to establish a budget. Then, a Philly printing company, like Press & Release, can help you narrow down your options accordingly. Don't worry if you have a smaller budget. We offer the best branded promotional products Philadelphia has to offer and know all the tricks to make the most of your investment.
Contact our design and consulting team or get an instant quote online.
Read Next: 5 Stellar Eco-Friendly Brands for Your Merch Line