Creating and selling custom merchandise for your YouTube channel couldn't be any easier with the online tools available today. You can design and order custom merchandise all from one place. Some custom merch companies even offer managed webstore services, which are a great option for selling and shipping to your customers. 
Creating custom merchandise is a great way to further monetize your channel and bring in more income. Merch is also a wonderful way to engage with your fanbase by making great products with fun designs available for your subscribers to wear and show off! 
The design process and production setup are quick and easy, whether you're a YouTube newbie or have an established channel. We'll take you through the process step-by-step, so you can see for yourself how easy it is to make your own merch with Press & Release Printing.
There are a few different steps, depending on if you want to manage your web store yourself or commission Press & Release to take care of everything for you. 
Step 1: Decide How You Want to Sell Your Merch
We're big fans of planning. It takes good planning to create a successful YouTube channel (brainstorming video ideas, writing scripts, blocking time to film and edit, and sticking to a consistent upload schedule), and the same mentality should apply to your merch. 
The very first step you should take is deciding whether you want to DIY your online store with an e-commerce platform (like Shopify or Squarespace), or opt for all-in-one managed webstore service from a custom merch company, like us! If option one is "do it yourself", option two is "set it and forget it". 
Do-It-Yourself
If you want to give the DIY approach a shot, there are many different platforms that allow you to build your own store and start taking orders. In this case, we recommend ordering your merch in bulk ahead of time, then shipping items to your customers as they place orders through your store. It's not too difficult, but it does take time and effort that might be better spent working on your channel. 
Leave It to the Pros
With the second option, the company that produces your custom merch will sell it for you too! All of the order management and fulfillment is handled by an experienced team of developers, customer service representatives, and logistics pros. 
One of the biggest benefits for this option is that there's no upfront investment. Your store will be run like a pre-sale, so we only print what your customers order and take the cost of production out of what your customers pay. Plus, there's no need to worry about where to store inventory! It'll go straight from our warehouse to your customers. 
Sound like something you're interested in? Reach out to our team today, and we'll walk you through the whole process.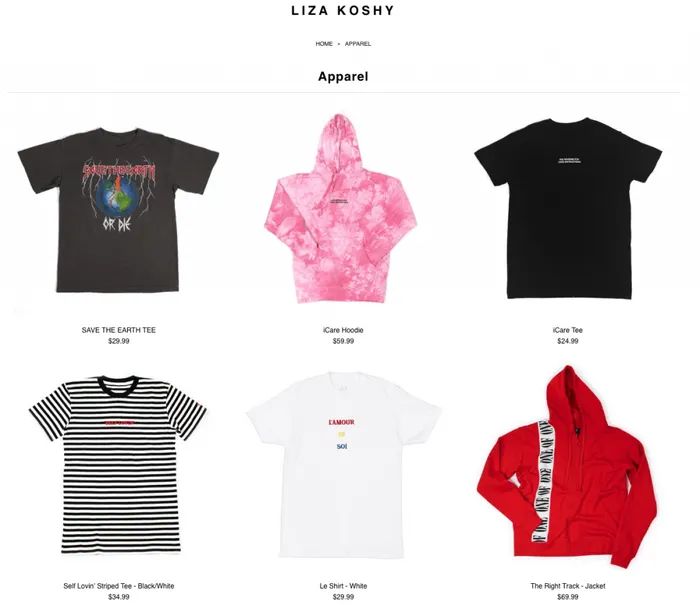 Step 2: Select Your Products
Alright, now that we know how you want to sell, it's time to work on what you want to sell. 
There are a handful of our most popular products available for purchase through the design studio, but we have thousands of different options available when ordering with our sales team. We suggest starting with a few products that fall within different price ranges, such as a tote bag ($), t-shirt ($$), and hoodie ($$$). That way, penny pinchers and big spenders alike can all find something to order from your line. 
For more advice on your merch line, check out 5 Must-Have Products for Your First Merch Line.
Step 3: Create Your Designs
If you already have a logo or designs you'd like to use, you can upload them to our online design studio or send them to our sales team to get started. 
Starting from scratch? Use graphic design software such as Adobe Illustrator or a free alternative like InkScape to create your design. Be sure to save your design as a vector! Alternatively, you can create your designs directly in our design studio: just choose one of our pre-made design templates and customize it to your heart's content. 
Popular ideas for YouTuber merch include things like your channel name, channel logo (if you have one), and any slogans, catchphrases, or inside jokes you may have.  
If you need any help, our design team is standing by to assist you.

Step 4: Sell!
If you're taking the DIY approach, now's the time to place your order. Send your designs and order information to our sales team to get a quote. Be sure to include:
Your artwork (vectors preferred)

Desired Decoration Method (screen printing, embroidery, DTG, something else?)

Product Info (brand/style/color)

Quantity

Size Breakdown (how many of each size)
While your merch is in production, spend some time setting up and designing your store! Shopify has a great guide on how to get started. Put together a plan for how you'll market your store once it's up and running: social media posts, segments in upcoming videos, mentions in your email newsletter. If it feels like overkill, remember the rule of seven: on average, consumers need to "hear" your message seven times before deciding to buy your product. However, some marketing experts believe that number is too low in the age of digital media, so keep posting! 
We'll ship your merch to you once production is finished. From there, you can take photos of your products, add them to your store, and start selling. Good luck!
For managed webstores, schedule a consultation with our team to get started!
Once we iron out all of the details for your store, we'll customize your store with your logo, brand colors, photos, and any other assets you want to include. Customers will be able to place orders for a set amount of time, then everything will be produced and shipped at once. Your only responsibility is to promote the store to your audience!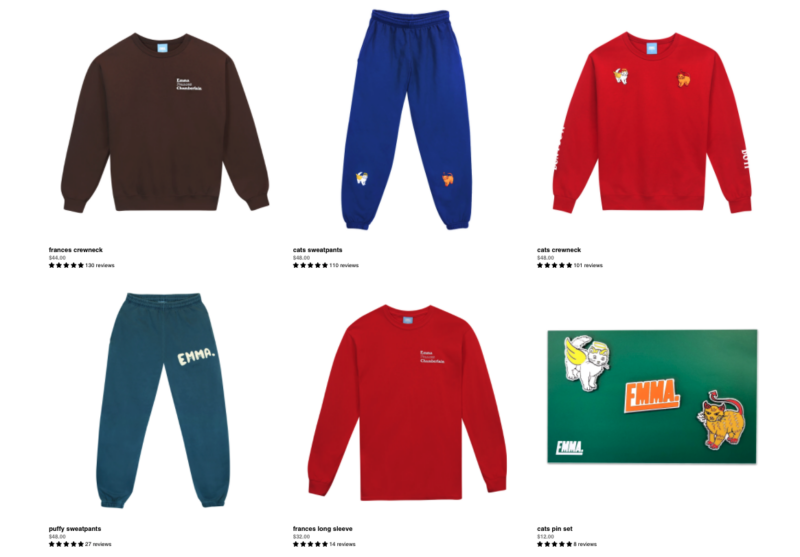 Start Today to Make Money Tomorrow!
A web store creates a passive income stream that no YouTuber should miss out on. To learn more about how to make merchandise for your YouTube channel, visit our website or contact us today. 
Read Next: How to Create a Budget-Friendly Merch Order