Fast food giants and your favorite junk food brands are creating merch lines. Here's what you can learn from them…
Pizza pajamas, chicken candles, and donut digs are just a few examples of creative merch fast food giants have launched in recent years. Junk food brands are getting on board, too. Cheetos and Doritos had an entire Christmas merch line, promoted by with an Anna Kendrick sing-along commercial. From ugly Cheeto sweaters to Doritos socks, they brought the cheer this holiday season.
Social media is buzzing with the energy created by these quirky merch lines, and your brand could buzz right along with them. With custom merch and branded promotional products, Philadelphia businesses can step up their marketing game with a merch line.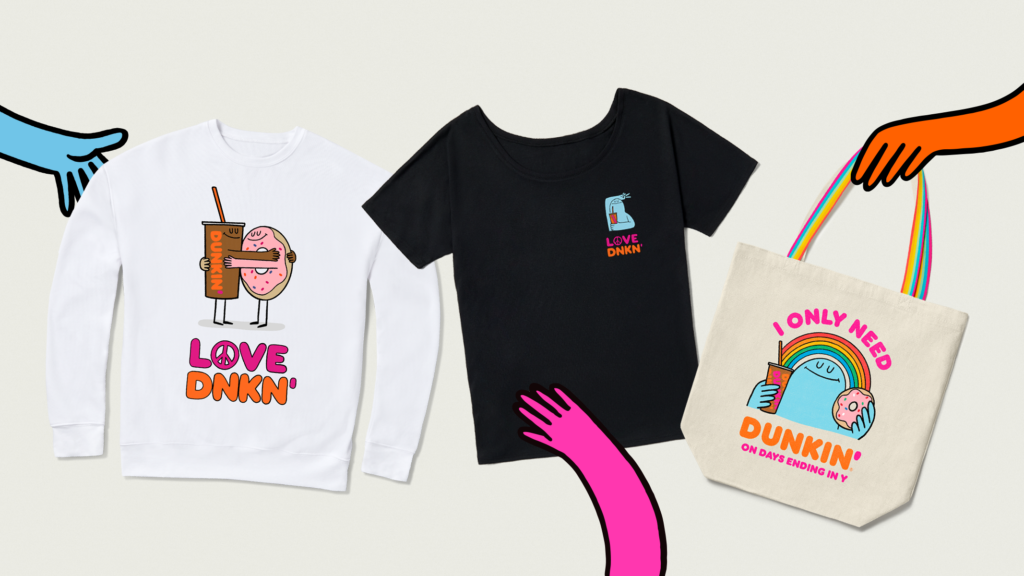 Why are Mega-Brands Investing So Much in Merch?
Well, frankly, people love interesting merch from their favorite brands. It's funny, attention-grabbing, and post-worthy. Funny as the merch may be, it's almost funnier that the merch even exists in the first place (why on earth would KFC be selling gold-plated jewelry?), and that it has a cult following. Retired merch items are selling for triple their original retail price, becoming collector's items.
Most importantly, the merch is boosting sales. Here are the numbers to prove it:
Taco Bell: 10% increase in revenue since the Taco Shop opened
Starbucks: 55% increase in branded tumbler use
Dunkin': 3.8% projected increase in total revenue due to promotional marketing
KFC: 6% increase in global sales since its merch line launched
Domino's: 20% growth for the past three quarters credited to the creative marketing
Wendy's: 152% growth on Twitter alone in less than 2 years
What Can Your Business Learn from These Brands?
The biggest lesson is this: good custom merchandise increases sales and visibility. However, the key word there is "good"; you can't just slap your logo on a t-shirt and expect viral-worthy sales like these big-hitters. If you want to create a social media stir and see a spike in your sales, you need to look closer at what these brands are doing.
Here are the key points of their strategies: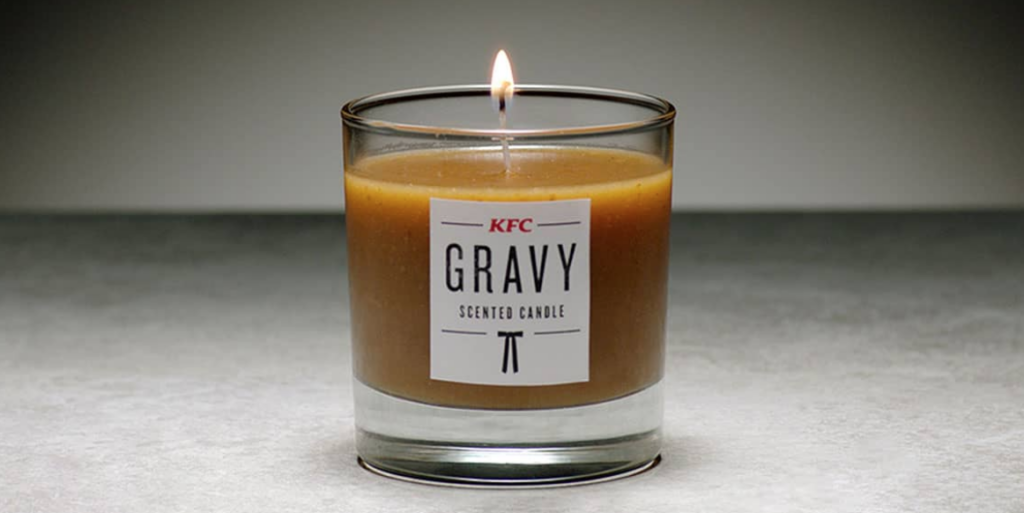 Be Quirky
The unexpected captures more attention than the traditional. You can be like KFC, where they choose quirky promotional products, like chicken-scented candles. Or, you can be like Taco Bell, where they use conventional products with quirky designs, like taco-print shirts. The goal is to make people look twice and maybe even chuckle at the sight of the merch.
Control Quantity
Quirkiness becomes normal as quantity increases. If everyone is wearing a taco-printed t-shirt, it loses its trendy appeal. These big brands sold their merch more quickly and for more money by making them "limited editions." It creates a sense of urgency and desirability to get the merch before anyone else.
Create a Series
Starbucks expanded on the "limited edition" idea by creating a series of drink tumblers. Each season, they release a new tumbler design. So, they control the quantity for each design, but don't lose traction on the ongoing merch line. It creates the opportunity for repeat customers to "collect them all.: You can achieve the same collectability with an ongoing series of printed t-shirts, tumblers, or any other branded merchandise.
Capitalize on Social Media
Social media is image-driven. So, when you give customers products that are appealing, exciting, and worth sharing, they will find their way onto social media. People love to share things that make themselves look trendy and unique. That shareability factor makes your merch twice as valuable: you get paid from the purchase and gain brand visibility.
Should You Consider Merch for Your Brand?
If looking for branded promotional products, Philadelphia businesses can turn to Press & Release Printing. We are a premiere Philly printing company that can help you from concept to production and even order fulfillment. Contact us to start or elevate your merch line today.
Read Next: Diversify Your Revenue & Boost Brand Visibility with Promotional Products