With the new vaccine, it's beginning to look like there's a light at the end of this Covid tunnel. Businesses are preparing to reopen full-scale but want to do it safely. Here are some important considerations and tips for reopening while making your customers and employees feel safe.
Important Considerations
Opening "full-scale" isn't going to be quite the same as it used to be. We still must transition from lockdown status and maintain social distancing while the vaccine is distributed. Businesses must continue to follow and enforce local regulations.
While most members of the public are taking the pandemic seriously, we mustn't lower our guard during this transition. Business owners must ensure every employee and customer respects and follows the rules. However, it would be best to enforce the rules in as discreet and polite a way as possible.
If customers do not wish to follow your protocols, you can kindly suggest they visit your online store or use curbside or contactless pick-up.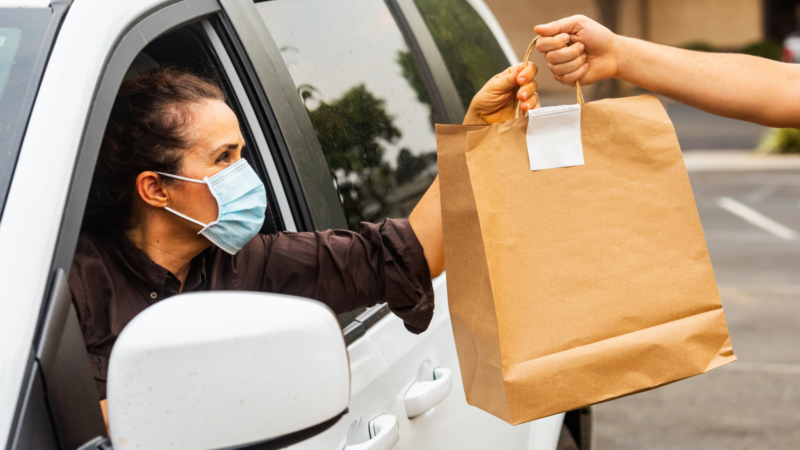 How to Make Employees Feel Safe
As a business owner, one of your main responsibilities is providing a safe work environment for your employees. Now more than ever, it's important your employees know that their health comes first. Here are some tips to help ensure your employees feel safe:
No cutting corners with local regulations
Proper social distancing set-ups of cash registers, work spaces, etc.
Well-stocked cleaning stations, including hand sanitizer within reach of every employee
Safety equipment available, such as face masks, face shields, and gloves*
*Note: Currently, the vaccine effectively prevents the recipient from becoming infected with COVID-19, but there isn't sufficient data yet as to whether vaccine recipients are capable of carrying and transmitting the virus to others. So, it's still important to continue using safety equipment.
How to Make Customers Feel Safe
Proper communication goes a long way in making customers feel safe. By communicating your protocols, both in-store and online, your customers will know what to expect. Here is how to do just that:
Continue to offer online and curbside shopping
Update your social media accounts & website with current store protocols
Post proper signage at entrances and throughout your store
Mark the floor with one-way travel paths if aisles are narrow
Mark the floor with socially-distant "waiting spots" in line areas
Do not allow customers to break the rules, as those who follow them may feel unsafe in their presence (Discreetly correct the situation, so your customers don't have to!)
Openly sanitize areas regularly within view of the customers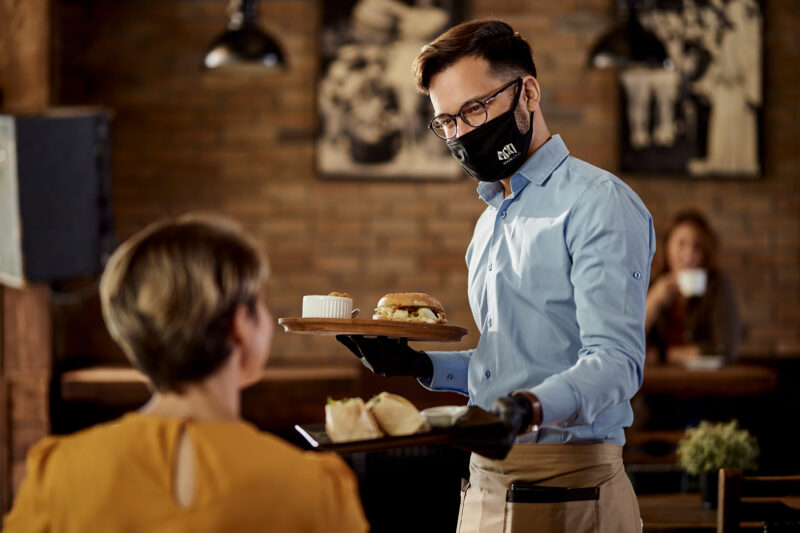 How to Make Everyone Feel Welcome
Just because employees are hidden behind face masks and plastic barriers doesn't mean you have to be disconnected from your customers. In fact, it's more important than ever to present a united front to both your team members and your customers.
You can also welcome back customers and celebrate your reopening by running a sale, introducing new merch, or including a giveaway with purchases. Promotional products are great for giveaways or to expand your merch line.
By turning to branded promotional products, Philadelphia businesses can keep their employees and customers safe while staying on brand. You can use covid-related products that you are buying anyway to motivate and unite your team. For instance, you can add your logo or company motto to facemasks, PPE, stickers, and signage.
As a premier Philly printing company, Press & Release can help you keep your safety plan on-brand. For the best branded promotional products, Philadelphia can count on us to provide quality products to keep employees and customers safe. Try our Instant Quote Calculator now.
Read Next: 5 Ways Promotional Products Can Benefit Your Brand