In a world where we are constantly inundated with advertising and product placement, many companies are looking for ways to not only stand out but develop long-term relationships with their customers. How do you do that? You keep your name present and relevant. The best way to make sure your name is seen and remembered by returning customers and prospective clients alike is by improving your brand visibility.
When you invest in promotional products that your customers keep, your brand will be seen again and again, keeping your business in the front of your customers' minds. They'll be reminded of your business and they'll effectively promote your brand to others every time they take your product (be it a water bottle, or a laptop sleeve, or a keychain, or a notebook) out into the world with them.
5 Ways Custom Promo Products Will Grow Your Brand Visibility
When you choose the right custom products for your audience, you ensure that your promotional products aren't forgotten about in a junk drawer (or worse, thrown away). Taking the time to create promotional products that stand out from the clutter is a crucial step in boosting your brand visibility. We've outlined five key ways that quality promotional products help your brand.

1. Turn Customers into Brand Promoters
What's better than a creative product with your logo on it? Someone who uses it every day! Your customers are actually great marketing assets and can act as brand ambassadors without even realizing it. This is why it's crucial to make your branded promotional items appealing and practical for your audience. If you create desirable products that your clients actually use, the next time they're out with friends or running errands, everyone around them will see your brand. Not too design-savvy? Enlist a designer to help you develop products that get results.
2. Fill a Need
Invest in something your customers will want and use because they need to. These can be small items like phone chargers and face masks, or larger items like water bottles and even umbrellas. Products that provide a function for your client can be used – and thus seen – frequently.
Here's where quality can make a huge difference. The cheapest option available is exactly that, and your customers aren't likely to hold onto or use it. If you can give someone their new favorite shirt, notebook, or water bottle, they're likely to keep it for a long time. Frequency + longevity = maximum impressions for your brand.
3. Capitalize on Impulse Buys
Over 90% of shoppers admit to making the occasional impulse purchase. That's why strategically placing your promotional items in your stores (or online store) will not only increase your sales but will also help promote your brand!
This is as simple as displaying them near your point of sale, or as an add on when they are getting ready to check out online. You'll be pleasantly surprised how many people are willing to buy something with your brand on it, especially if it's a quality product and your brand has value to them.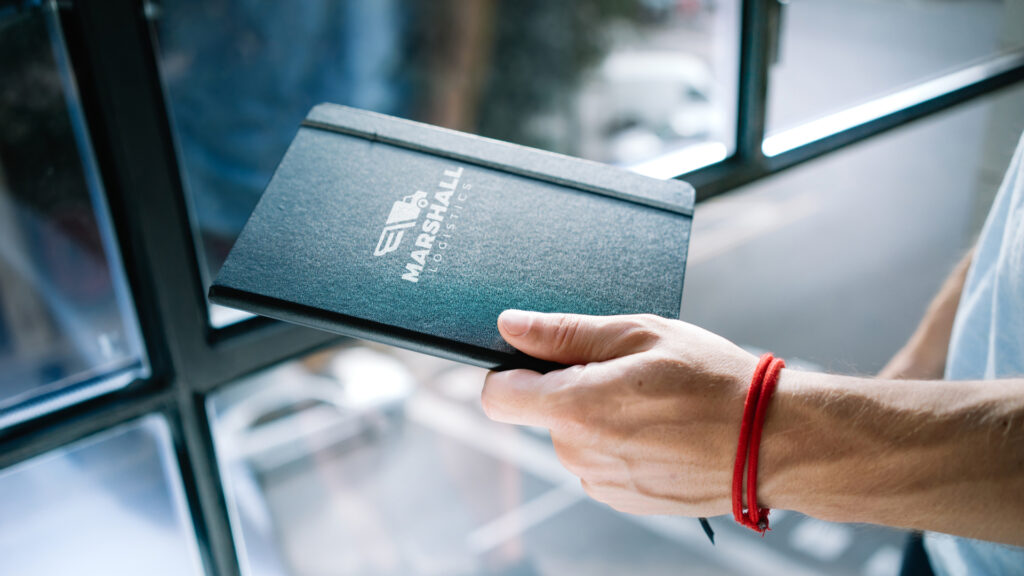 4. Leave Behind Subliminal Reminders of Your Brand
Every time your customers use the custom products you create, they will be reminded of your brand. A quick glance at their water bottle (with your logo on it) during a run may remind a client of something else they need or want from you. Promotional products that get used will keep your brand on customers' radar, thus increasing your brand visibility and your chances of gaining customers' repeat business.
5. Validate Your Brand
Not all brand visibility is the same. You can be visible but still fail to make a positive impression. One of the most important reasons to invest in quality branded merchandise and promotional products is that they show your brand is legitimate. You may feel you're the real deal, but it's more important than your customers feel this way.
When you offer quality promotional products, customers are sure to notice and be impressed. Whether you give these items away or sell them, you're taking the necessary steps to stand out amongst your competition, and show the world that your business is the obvious choice.
Custom Promotional Products and Merchandise for Businesses in Philadelphia & Beyond
When you are looking to expand your customer base, expand your brand visibility. Press & Release Printing Company can help in the planning, promotion, and production for your business or brand, no matter the size. Now is a great time to explore your options for promo products in Philadelphia and beyond. When you invest in your brand, your customers will notice, and they will invest in you. Contact us to get started on your order today!